Joshua D. Moody is a man with a vision. Part of his vision will be realized on Saturday, November 26 at 7:00 pm at the Texas Theatre.
Moody produced, directed and starred in My Four Brothers, a religious film filmed in multiple locations throughout Palestine.
"About 75% of the film was shot in Palestine," Moody said. "We filmed a lot in the Texas jail, in the courthouse and at the YMCA."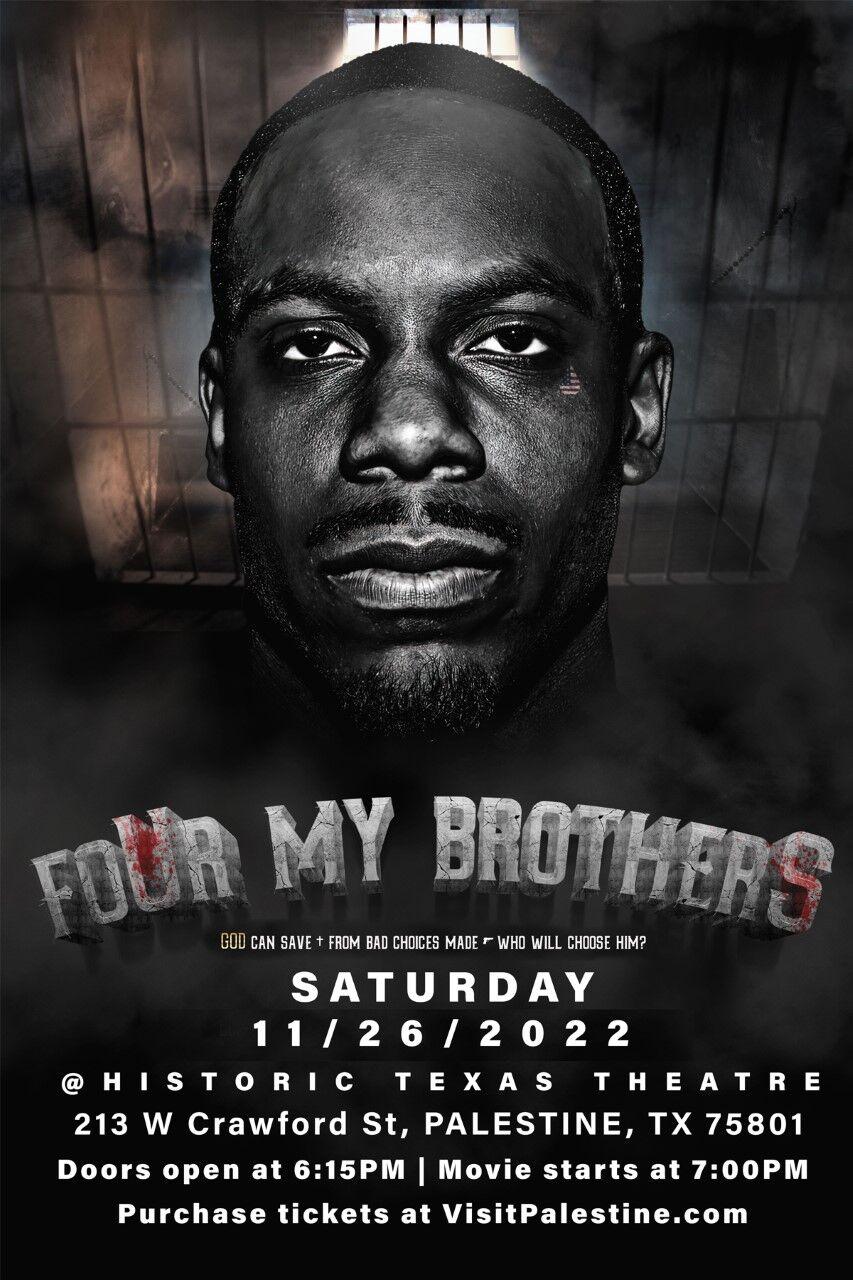 The film is about three friends who wander into the school parking lot after a high school football game and find themselves in the middle of a riot with a rival school gang. When one member of a rival gang is killed, all three are tried and found guilty of the murder.
"This is my ministry and my passion," Moody said. "My brother inspired me to do this. He has been in prison for 16 years. He was drunk and stoned, driving and hit a worker on the side of the road. The whole reason I do this is to inspire people to make the right choices and make the right decisions, not to throw away a part of their lives."
Moody literally put his money where his mouth or his heart is. As a young African-American filmmaker with no known name, no wealthy parents, and no accredited film school to rely on, he just went to work.
"I worked two jobs and saved all my money," Moody said. "I ended up buying a house with cash, refurbishing it and renting it out. That's how I paid for this project."
Although the film deals with gang violence, Moody is quick to point out that it does not glorify the lifestyle or prison life.
"Like I said, this is my ministry," Moody said. "This is a film with a positive story and it is meant to inspire young people. Many of them will not go to church, but will watch a movie that will grab their attention. With God everything is possible."
A recent screening in Dallas drew a crowd of 400 people. Moody hopes the same will happen in Palestine.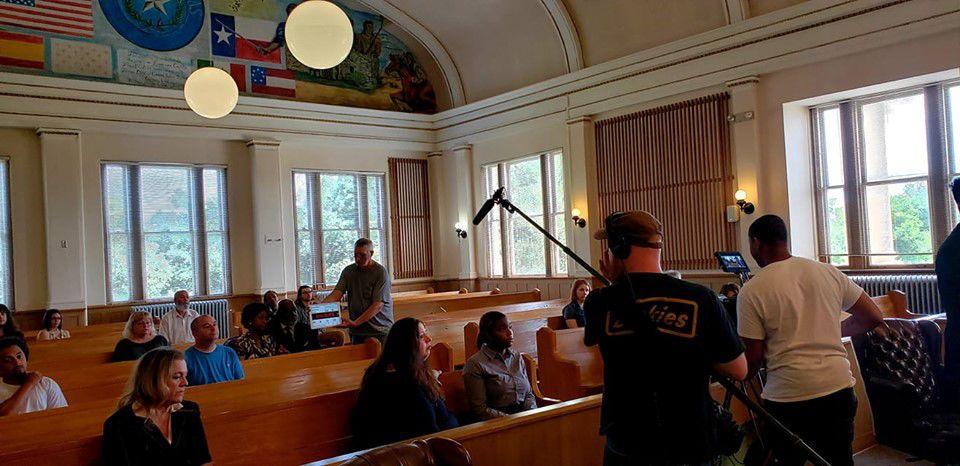 "This is the hardest thing I've ever done," Moody said. "I was told to call Oprah to see if she would let me borrow the money because there is no way I can do it within my budget. It fueled my fire to not give up. If watching Four of My Brothers can knock one person off the path to jail, then I've achieved my goal."
Doors will open Saturday at 6:15 pm at the Texas Theatre. The film will start at 19:00. Tickets can be purchased at www.visitpalestine.com/events/2020/four-my-brothers-film-preview.
The Historic Texas Theater is located at 213 W. Crawford St. in Palestine.