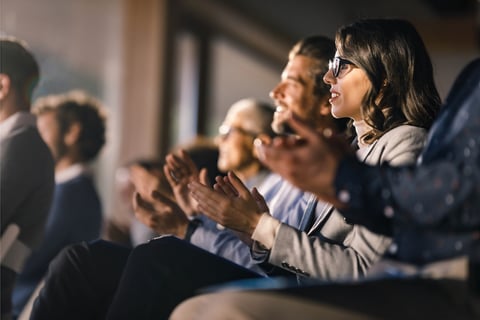 The National Council of Insurance Legislators (NCOIL) held its 2022 Annual National Meeting from November 16 to 19 in New Orleans. At the meeting—the third and final national meeting of the year—NCOIL set a record attendance with 393 attendees, including 68 legislators from 28 states, nine rookie legislators, nine insurance commissioners, and 17 insurance departments.
During the meeting, NCOIL adopted four new model laws and re-adopted six existing models. The political committees of the organization also listened to presentations and discussed issues affecting the insurance industry at the present time.
"At my last meeting as president of NCOIL, I was proud to see much of the work of the past year come to fruition," said California Assemblyman Ken Cooley, who ended his term as president of NCOIL at the conclusion of the meeting. "It really was a full circle moment in my career when I attended my first NCOIL meeting in 1989, when I was Chief Advisor to the California Assembly's Finance and Insurance Committee. It has been a great honor for me to lead the organization at this important time."
"I am delighted with how the organization ended the year," said Tom Considine, CEO of NCOIL. "Our meeting attendance in 2022 was very strong, and finishing the year with a record-breaking meeting is a testament to how hard everyone has been working. From a substantive point of view, the meeting was extremely successful in terms of the adopted model laws. Each of these models represents a robust public insurance policy and you will see them being rolled out across the country starting in January."
Read more: NCOIL Member Appointed to Federal Insurance Committee
The meeting also elected a new staff of NCOIL for the following year. Rep. Deborah Ferguson from Arkansas was elected president, and Deborah Ferguson was elected president from Texas. Tom Oliverson was elected vice president. New York State Assemblyman Pamela Hunter will become treasurer, and Minnesota Senator Paul Utke will be named secretary.
"Having served nearly 10 years in the Arkansas Legislature and having spent many of those years at NCOIL, I look forward to working with my colleagues to continue to advance the organization," Ferguson said. "Attendance in New Orleans is an indication of where the organization is heading, and I look forward to doing my part to amplify and highlight the positive impact the organization has had on public insurance policy as a whole."