Francesca Shilcock

This Morning on ITV experienced a major disruption during its Friday show when Alison Hammond and Dermot O'Leary interrupted a chat with Mel B.

Alison Hammond as well as Dermot O'Leary faced a moment of chaos during Friday's episode This morning during an interview with Spice Girls singer Mel B.
MORE: Alison Hammond looks sensational in a sparkly evening gown – and wow
The presenters chatted with the singer about her new BBC program with Ruby Wax and Emily Atack called Pathfinders: Journey through the Rocky Mountainswhen the fire alarm sounded, interrupting the entire interview.
Mel B appeared to be shocked by the live moment when she asked, "Is that real?!" prompting Alison to state, "It's just an alarm, it's live!"
Mel then began hilariously reciting a car horn, informing the audience of what was happening, before the program, and then almost immediately after, a commercial break began as Mel walked off the set yelling "Bye!"
MORE: This Morning star Alison Hammond left vulnerable after 'scary' surgery
MORE: Viewers issue statement this morning after major ITV shake-up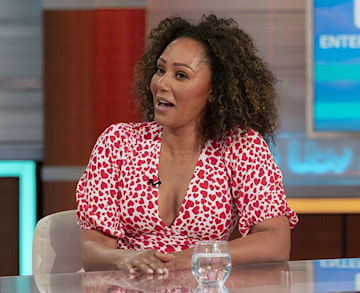 Mel B appeared on the Friday show for an interview
Back on the air, the hosts and Mel were still laughing at the incident, but Mel added, "Imagine if there was a fire, we wouldn't even move!"
But later, the show faced even more chaos during the fashion segment when the fire alarm went off a second time. However, the ITV program continued as normal, reassuring viewers that this was just a test.
Fans reacted to the funny moment on social media. One person captured Alison's iconic laugh, writing, "alison be good!" The second added: "You can't beat Live TV! #THIS MORNING".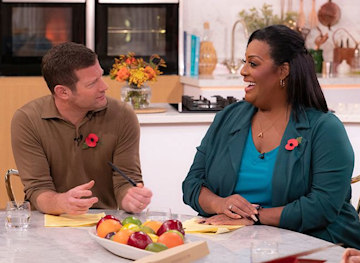 Fans love watching Alison and Dermot
A third joked, "Someone burned the toast," while a fourth commented, "Lmao, the fire alarm and everyone is ignoring it #thismorning."
Mel B was on the show talking about her new travel program starting Monday 28 November at 9pm on BBC Two.
The synopsis reads: "In this fun, entertaining and sometimes poignant adventure series, Ruby, Mel and Emily pay tribute to a forgotten pioneer as they explore the people, places and customs of an ever-changing America.
Like this story? Sign up for our What to Watch Newsletter and get the news about the shows and movies everyone is talking about.